The Explorer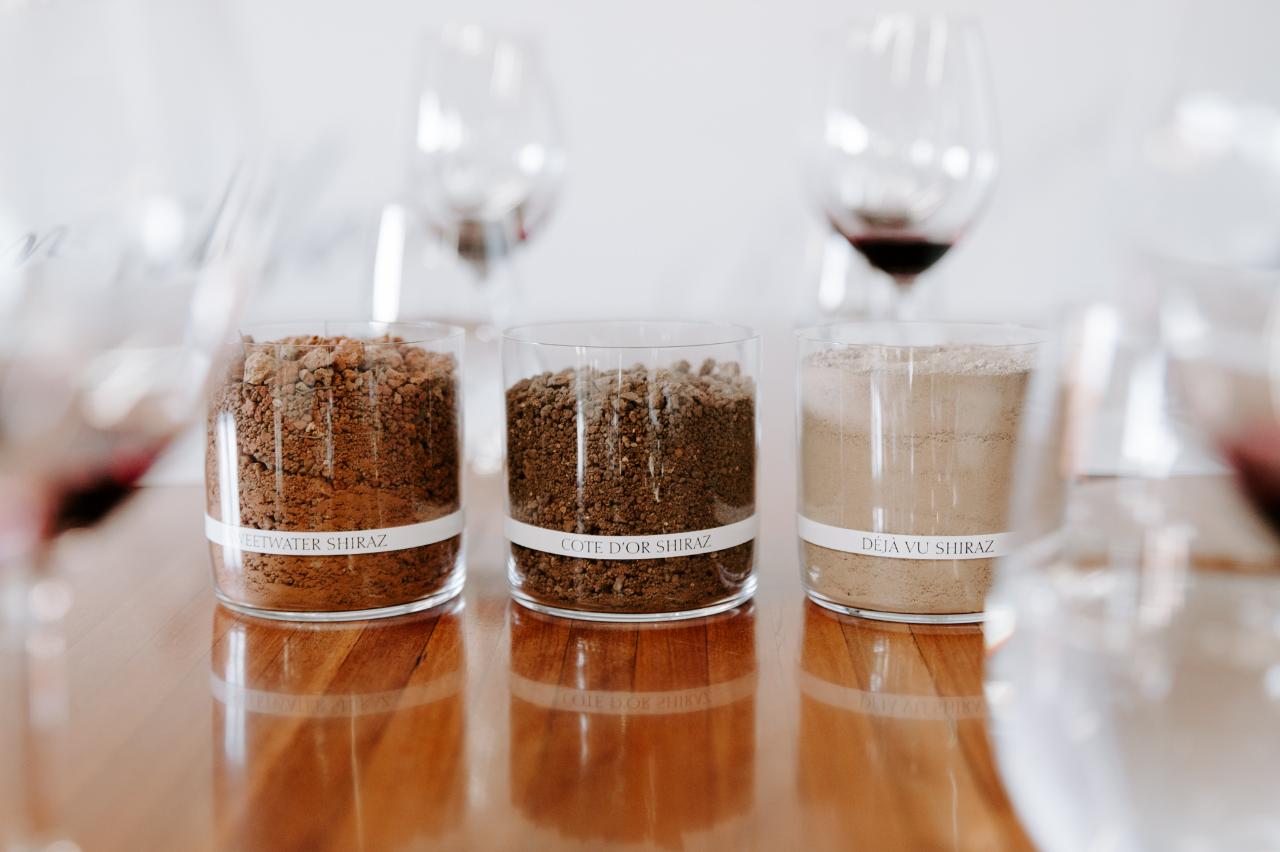 天數: 60 分鐘 (左右)
位置: Pokolbin, NSW
产品编号: P3WLYL
THE EXPLORER
Our most popular experience, this tasting explores the stylistic diversity that exists between our individual vineyard Semillon and Shiraz with a focus on our benchmark wines, including the iconic Kiss Shiraz.
Your host will guide you through the wines using soil samples and a regional map to explain how these individual sites result in different aromas and flavours within this selection of premium Semillon and Shiraz. This is a fun and informative tasting very much focused on the top end of our range.

Our premium single vineyard wines will be presented during this tasting, and the current lineup is as follows (subject to availability);

THE WINES

2023 'Fordwich Hill' Semillon
2023 'The OC' Semillon
2023 'Braemore' Semillon
2017 'Cellar Reserve Braemore' Semillon
2023 'Like a Version' Braemore Semillon
2021 'Belford' Shiraz
2021 'Dam Block' Shiraz
2021 'Sweetwater' Shiraz
2021 'Elenay' Shiraz
2017 'Elenay' Shiraz
2021 'Kiss' Shiraz
Please allow approximately one hour (60min) for this tasting experience.
CONDITIONS OF ENTRY
Thank you for visiting us at Thomas Wines.
To ensure a safe, premium experience and in line with NSW Government requirements, we ask visitors to adhere to our Conditions of Entry.

We are a COVID Safe venue.

Per NSW Government requirements, please wait at the door until greeted.

If you are feeling unwell, or have any cold or flu-like symptoms, in the interests of everyone's health, please do not enter.
So we can provide the best experience possible;
All of our tastings are seated tastings. Well behaved dogs are welcome at the cellar door - please make a note on your booking if you are arriving with children and/or dogs so we can seat you appropriately.

Our maximum workable group size is 6 guests. Please call us to discuss any larger group requirements on 02 4998 7134 and we will see what we can do to accommodate you.

We prefer contactless payment

We appreciate you arriving on time for your tasting so we can offer the best experience possible to you and our later bookings.
Lastly
Tasting fees are not redeemable, special pricing will apply to all purchases of 6 bottles or more.

Please note, if you are more than 15 minutes late to your allocated booking time, in extreme circumstances we reserve the right to cancel or reschedule your booking. Please call us if you are running more than 15 minutes late.

Cancellations within 24 hours of your visit are non-refundable
We look forward to seeing you at the cellar door.